Movie Review: 'Bird Box' blindsides its competition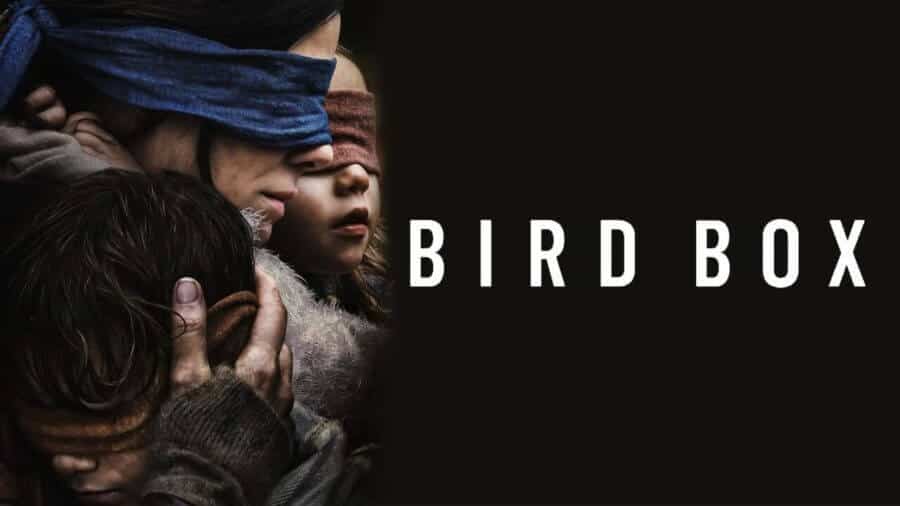 Maybe you've seen that Netflix ad of Sandra Bullock with a blindfold and wondered what that's about. Bird Box is a post-apocalyptic thriller directed by Susanne Bier and based on Josh Malerman's novel of the same name. It was released on the platform on December 21, 2018.
Legendary horror author Stephen King has already praised the movie and recommended it to his fans.
I was absolutely riveted by BIRD BOX (Netflix). Don't believe the lukewarm reviews, which may in part have been caused by reviewers' ambivalence to the streaming platform, as opposed to theatrical releases.

— Stephen King (@StephenKing) December 20, 2018
For the last five years, an unseen creature has driven the world to mass suicides. Malorie (Sandra Bullock) and her two kids (Julian Edwards and Vivien Lyra Blair) are forced to embark on a river journey to safety. The supernatural force takes the shape of your deepest fears and can never be seen. "If you look, you die," Malorie says. The film goes back and forth between the present and the past, where Malorie banded together with strangers to survive the beginning of the epidemic.
Sandra Bullock, who was also executive producer on Bird Box, has yet again given us another amazing performance. I've loved her in every movie she's done and this thriller has demonstrated just how versatile Bullock is as an actress. Both of the kids, Julian Edwards and Vivien Lyra Blair, made this film complete. They have started their careers incredibly with how they had to portray kids deprived of a true childhood. Trevante Rhodes, who won an Academy Award for Moonlight, plays an extraordinary opposite to Bullock's character. Supporting characters includ Sarah Paulson, John Malkovich, Machine Gun Kelly, and more.
Bird Boxis one of the (surprisingly) many emotional-moving movies I've seen this year; it was compelling and intelligent, but it left me terrified for the holidays. While I enjoyed this gripping film, others who are a bit queasy may want to stay away from this one due to the graphic violence. I'd like to thank the cast and crew for creating art that stays with its audience, for it is not an easy task. Film and entertainment give us a certain optimism for the future and sometimes, an escape when we need it. "I'm one who generally leans toward a hopeful or optimistic ending even in dystopian horror movies. I'm not one to embrace nihilism considering that I feel like we're living in that world now," says screenwriter Eric Heisserer.